Hi everybody,
I'm beyond excited to share some big news with you! So, without further ado...
"Meet the new boss / Same as the old boss"
It's been a a long time coming, but we are changing the band name to Kid Bear. My real name is actually Matt Neuroth (which is terrible for a band because...who can spell it or remember it?!), which is how I ended up being "Matt Lenny" (nickname from a guitar shop where I used to work).
But it felt weird to be pursuing music that feels true and resonates with my real life all the while maintaining two totally separate identities. Not the end of the world, but I just didn't feel like the nickname I got in my twenties felt true anymore. So...R.I.P. Matt Lenny...long live Kid Bear!!
Come on and Join the Band!
And to celebrate, we've got a new EP that will hit all the streaming services next week (HOPEFULLY right on Christmas Day). In the meantime, you can listen to the songs on good ol' Soundcloud at: https://soundcloud.com/kidbearband/sets/ep1 (We'll share the links when it's live for streaming.)
New Set of Clothes!
We've also go a swanky new logo courtesy of the one and only Gary Camaro and a new website (kidbearband.com if you're not reading this on the site now).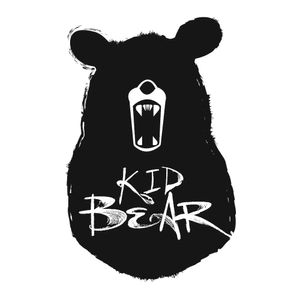 Thanks oh so much, Facebook!
Unfortunately, a casualty of this is our Facebook page. Even though we are the same people in the same town playing the same music for the same fans, Facebook has decided that changing our band name would be "misleading" and so we cannot do it. As a result, we'll be shutting down our "Matt Lenny & The Elm City Council" page. Please, please, please check us out and like us over at https://www.facebook.com/kidbearband And a sincere thanks to the greedy, data-leaking, techno-jerks over at FB.
I'm extremely proud of this new music and excited for the new "identity" and can't wait to share it with you on the internet and at our shows.
Hope you all have a wonderful last days of 2018 and that 2019 is a banner year!
 - Matt Neuroth / Kid Bear